Inver Groves Heights' Emergency Dentist
Knocked Out Tooth? Broken Crown?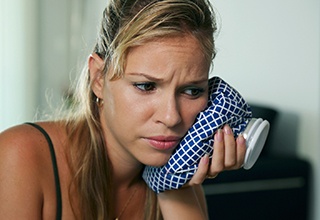 As dental professionals, we have seen many different types of dental emergencies over the years, but they do have one thing in common, however: absolutely none of them were planned. No one can really anticipate a knocked out tooth or severe toothache ruining their day, but what they can do is have a plan should the unexpected ever happen to their smile. For the people of Inver Grove Heights, that plan is simple: call Southridge Dental.
When you call our office with an emergency, we'll do everything we can to see you as quickly as possible, preferably the same day. If you're in pain, we won't keep you waiting! Once you make it to our office, we'll relieve your pain and try to provide a more permanent solution so the same problem doesn't pop up later.
We Can Help with the Following Dental Emergencies and More:
Knocked out teeth
Partially dislodged teeth
Chipped, cracked, or broken teeth
Extremely painful toothache
Abscessed teeth
Damaged or lost dental work
Object stuck between the teeth
Injury to the lips, gums, or jaw
Pain or swelling in the face
However, if you have suffered a broken bone in addition to your dental injury, or if you can't stop bleeding after 10 minutes, please head to your local emergency room first. Give us a call only after you have been cleared to leave. If you're unsure whether or not your situation is an emergency, just give us a call, and we'll gladly let you know what you should do next.
Tips to Avoid Dental Emergencies
There is no realistic way to prevent all dental emergencies short of never leaving your bed, but by keeping the following tips in mind, you can significantly lower your chances of ever needing to make an unexpected dental visit:
Always wear a mouthguard when playing sports, no matter your age or level of play. Dental injuries actually account for up to 40% of ALL sports injuries!
Don't chew on extremely hard items like ice, pens, pencils, rock candies, etc.
Don't use your teeth to open packages, bottles, or remove tags.
Brush and floss your teeth consistently to keep them strong and healthy.
Come see us for regular checkups and cleanings so we can catch and treat a small problem before it turns into an emergency later!