Advanced Dental Technology & Comforts
Superior Quality for Our Patients
In her commitment to only provide the best dental care possible, Dr. Sheryl Tandon has filled our office with some of the most state-of-the-art dental technology available today. With it, our team can ensure that your time with us is always efficient, precise, and comfortable from check-in to checkout. At Southridge Dental, you can trust that you're only getting the very best of what 21st-century dentistry has to offer. To learn more about our technology, simply read on below.
Nitrous Oxide Sedation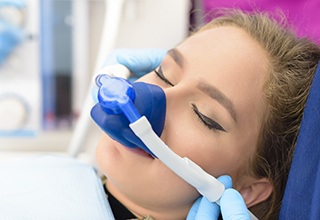 Nitrous oxide, better known as "laughing gas," has been used to soothe nervous dental patients for over 100 years. All a patient has to do is breathe in the colorless, odorless gas through a small nasal mask, and within minutes, they will feel relaxed, light, and happy in the chair. This sensation also lowers a person's ability to feel pain. The mask will stay on for the entire appointment, and once it is removed, the gas' effects wear off almost instantly, allowing a patient to quickly go back to their day.
Intraoral Camera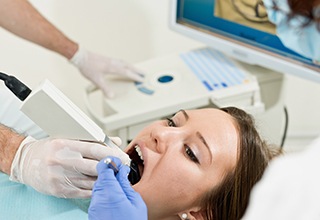 Thanks to our intraoral camera, your dentist can finally show you what they are talking about. This small, handheld camera can be effortlessly maneuvered through the mouth to capture high-resolution images of your teeth and gums we can then display on a chairside monitor. These will make it much easier for our team to spot dental issues, plus you'll literally gain a whole new perspective on your smile, enabling you to better understand your dental health.
Digital X-Rays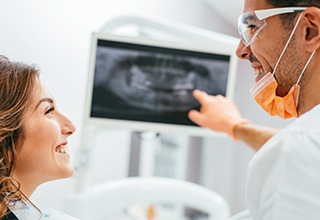 Compared to traditional, film-based dental X-rays, digital X-rays are a huge leap forward in almost every way you can imagine. They can create highly-detailed images of the teeth and gums below the surface in mere moments, and they also expose our patients (and us!) to 90% LESS radiation in the process. Plus, because everything is digital, the images can be easily sent, stored, and displayed on a monitor for you to view with your dentist.