Inver Grove Heights Periodontal Therapy
Keeps Your Dental Health on Track
Are your gums red, tender, swollen, or do they bleed whenever you brush your teeth? If so, then you may be suffering from periodontal disease, better known as gum disease. This is actually one of the most common dental problems in the entire world, and if left untreated, it can easily lead to tooth loss! We'll screen your gums whenever you come to see us, and should you show any signs of gum disease, we'll quickly be able to take care of it with thorough periodontal therapy. If any of the symptoms listed above sound familiar, be sure to contact us today to get the treatment you need.
Scaling & Root Planing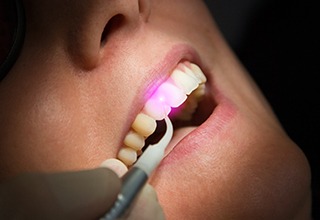 Scaling and root planing are sometimes collectively known as a deep cleaning, and they can help us address mild to moderate cases of gum disease. Scalers will be used to break up and clear away any plaque and tartar that has built up on the gums, and then root planing will gently smooth out the rough surfaces of the teeth's roots. This will make plaque less likely to accumulate on them in the future, which will drastically lower a patient's chances of redeveloping gum disease.
Antibiotic Therapy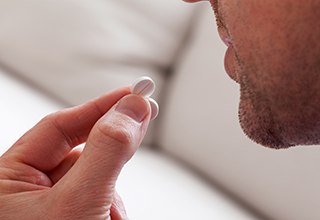 After your initial periodontal therapy, your hygienist Sara or Traci may use a topical antibiotic to help you further fight the infection. It is called Arestin, and it will be applied directly to your gums. It will be a powdery-like substance, but in reality, it is made up of thousands of tiny microspheres, each one filled with a powerful anti-microbial agent. The Arestin will harden and then slowly dissolve so that the medicine can reach even the most hidden bacteria.