Invisalign Clear Braces – Inver Grove Heights, MN
Discreetly Wear Braces That Straighten Your Teeth
For decades, your only choice for orthodontic treatment was traditional braces. Today, however, you don't have to be bothered by bulky brackets and wires. Dr. Sheryl Tandon at Southridge Dental offers Invisalign for both teenage and adult patients that want to straighten their teeth discreetly.
How do orthodontics work? Small ligaments attach your teeth to your jaw. These ligaments allow teeth to move slightly. Braces take advantage of this, and with gentle pressure applied to teeth over time, orthodontic treatment gradually moves them into proper alignment.
What Are Invisalign Clear Braces?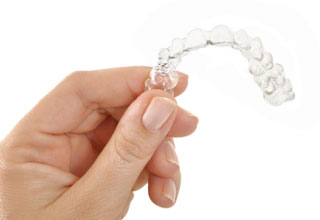 Invisalign uses a sequential series of clear aligners that are designed and crafted just for your mouth. Each pair of aligners is worn for 20 to 22 hours a day for about two weeks. Then, they are disposed and you move on to the next set.
Most patients need to wear Invisalign clear braces in Inver Grove Heights for about a year. Of course, treatment time varies from one patient to another. You may begin to see a change in your smile in just a few months.
What Are the Benefits Of Invisalign?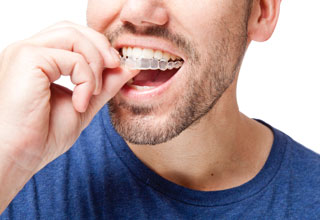 Aside from being clear and practically invisible, Invisalign offers another important advantage that distinguishes them from metal braces. The aligners are removable, so when you want to eat or brush and floss your teeth, just take them out.
And did you know that adults and teens wearing traditional braces must watch what they eat? Some foods such as popcorn, hard candy, carrot sticks and pretzels can dislodge or even break a bracket. That won't happen with Invisalign aligners.
Because you remove the aligners to clean your teeth, you'll be able to brush and floss more thoroughly. This can make a big difference in your oral health while you wear braces. Your risk of tooth decay and gum disease is reduced when you maintain good oral hygiene at home.
What is the Process of Invisalign?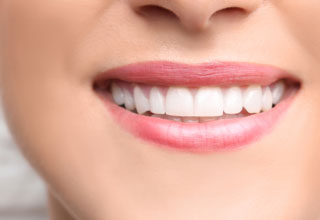 Your new smile begins when you meet with a cosmetic dentist in Inver Grove Heights who will determine why your teeth are misaligned and what will be the best way to straighten them. Then, with the aid of photographs, X-rays and an impression of your teeth, Dr. Tandon develops a treatment plan. Then, the Invisalign team uses this plan to guide the creation of your customized aligners.
At the Invisalign lab, this plan is used to guide the design of your orthodontic package. Finally, your aligners are made and sent to our office.
Am I a Candidate for Invisalign?
There are some malocclusions Invisalign cannot fix. That's because certain orthodontic issues require more advanced procedures.
However, Invisalign can correct an overbite, underbite or crossbite, crowded teeth and gapped teeth. Schedule a consultation with Dr. Tandon to find out if Invisalign is right for you.