Inver Grove Heights Preventive Dentistry
Your Key to a Problem-Free Smile
With regular preventive visits, Dr. Sheryl Tandon and our team are able to stop many dental problems before they even begin. What does that mean for you? It means you get to enjoy a strong, healthy, and beautiful smile year after year, plus you'll avoid the need for more expensive treatments over time. In the end, these services are great for both your teeth and your wallet! We recommend coming in for a preventive appointment at least every six months, so if it's time for you or someone in your family to come see us, contact us today.
Checkups & Cleanings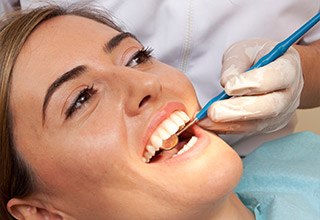 When it comes to preventing tooth decay, cavities, gum disease, and many more of the most common dental problems, checkups and cleanings are simply the gold standard. With them, we'll not only be able to learn about your dental health, but protect it at the same time.
Your regular checkup and cleaning appointments will always start with an oral exam performed by both your hygienist Sara or Mayka and Dr. Tandon. This will help them catch any problems you might have early so they can quickly intervene.
Afterward, a refreshing dental cleaning will remove all of the harmful plaque and tartar from your teeth that can lead to cavities and even surface stains.
These appointments are quick, easy, and one of the best ways to keep your smile looking and feeling great. Even better, you only have to get two of them each year! You'll love how your teeth feel so smooth and fresh after every single one.
Children's Dentistry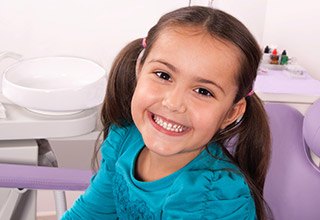 At Southridge Dental, we're always eager to help Inver Grove Heights' littlest smiles shine for a lifetime. Every member of our team has years of experience meeting the unique dental needs of children, plus most of them are parents themselves! With early-age dental appointments, we'll be able to protect your child's teeth from decay, make sure their smile is developing correctly, and teach them about the basics of dental care and nutrition.
Of course, when it comes to your child, top clinical skill isn't all that is needed. We'll also go out of our way to make sure they enjoy calm, cooling, and relaxing appointments every time they come to see us. They'll always be greeted by smiles, and everything will move at their pace. We'll make sure they establish a positive connection to both dental care and going to the dentist so they can develop habits that will take care of their smile well into adulthood.
Dental Sealants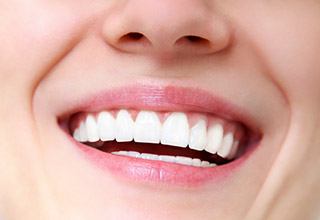 With a dental sealant, we can apply a thin, clear barrier to the teeth in order to protect them from the plaque, food particles, and bacteria that can lead to most dental problems. It's made of a BPA-free plastic-based substance, and most of the time, we only need to apply them to the back teeth. They are especially helpful for children who are still learning how to brush as well as adults who are prone to developing decay.
Fluoride Treatment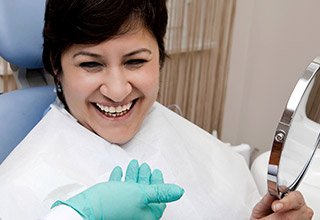 You'll find fluoride in most toothpastes and even public water sources, and that's because it provides a natural, proven way to strengthen the teeth against cavities. To make sure your family's smiles are extra protected between appointments, we can provide a topical fluoride treatment as part of your regular checkups. It only takes a few minutes, is completely painless, and it's one of the best ways to keep everyone cavity-free!