June 14, 2018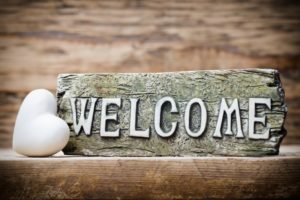 Here at Southridge Dental, we love forming relationships with our patients, and we're happy to see the same people come back to us again and again for high quality care. Of course, we also love to meet new people! That's why we're excited to be accepting new patients. If you choose us as your dentist in Inver Grove Heights, you can look forward to expert oral health services in a welcoming environment.
Our Team
Dr. Sheryl Tandon leads the crew in our practice. She began her dental career back in 2010, and she continues to have a passion for taking care of smiles in the Twin Cities area. But she also cares about the people behind those smiles. You'll find that she is easy to interact with and always takes the time to answer her patients' questions and address their concerns.
Of course, the hygienists and the others in our office also love to work with people. We are all committed to providing you with a positive experience.
Our Services
We provide all of the services you would expect from a high quality dentist, including:
Preventive services, such as cleanings and checkups
Restorative services, including crowns, bridges, and fillings
Dental implants
Cosmetic services, such as whitening and veneers
We also provide some services that many other dentists do not, including Invisalign and laser dentistry. To learn more about what we can do for you and your smile, please check out our services page.
Our Helpful Approach
We know that going to the dentist can be a bit of a hassle, especially if you're trying to get a fearful child in for their appointment. As your family dentist in Inver Grove Heights, Dr. Tandon and our entire staff are great with kids, and we'll go out of our way to make them feel at ease in our office.
We're happy to help you out in other ways as well. For example, we'll help you file your insurance claims. We're also in-network with many insurance providers — you can maximize your benefits when you choose us as your dentist!
Your First Appointment
We invite you to begin your experience with us even before you step into our office. You can access new patient forms on our website and get all the paperwork taken care of at your convenience. When you do come to see us, you'll receive a warm welcome at the front desk, and you'll soon be escorted into a treatment room.
You'll meet Dr. Tandon, who will examine your mouth, answer your questions, and design a treatment plan to help your oral health reach its peak potential. Then, a friendly hygienist will come in and remove the plaque and tartar from your teeth.
After your appointment concludes, we'll schedule your next visit with us, whether it is another routine cleaning or a treatment that is a little more involved..
Everyone here at Southridge Dental looks forward to meeting you! If you would like to schedule an appointment, please get in touch with us at 651-451-1884.
Comments Off on Your Dentist in Inver Grove Heights Is Accepting New Patients!
No Comments
No comments yet.
RSS feed for comments on this post.
Sorry, the comment form is closed at this time.