July 19, 2018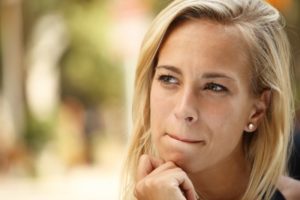 One of the important aspects of your life is your oral care, but now that you're in a new city, it's like you're starting over. You have the dilemma of finding a dentist you can trust your care to. You wish there were some guidelines you could follow to help in your search for a family dentist in Inver Grove Heights. As you read on, that's exactly what you'll get!
The Dentist's Qualifications
One thing you want to be sure of is whether your dentist is qualified. When you see the American Dental Association (ADA) stamp, it's a reassuring way of knowing that the professional has sworn to uphold certain standards. Better yet, there is a database that you can search for ADA-certified professionals in your area, which your dentist should be found on.
Ask for Recommendations
There's nothing like word-of-mouth. When another person vouches for the type of care that your perspective dentist provides, it's a reassuring way to make your decision. You can also look for reviews that may be posted on social media that reflect several people's experiences.
Schedule a Consultation
When you go in to visit your perspective dentist for a consultation, it's a non-committal way to determine whether you'll feel comfortable working with him or her. It's also a chance for you to ask any questions that you may have.
Evaluating the Office
When you go in for your consultation, it's an opportunity for you to evaluate the office as a whole, considering the following:
The cleanliness of the office
The chairside manner of the dentist
The attentiveness of the dentist and staff
How forthcoming the dentist is when it comes to sharing information
Do You Have Family Members?
If you have young children, you should also ask about the range of the dentist's care. Can he or she work with people of all ages? This will help in making a decision about who to trust your care to. A dentist who can treat the entire family will save you time and money.
Using the above guidelines will make your search for a new dentist in Inver Grove Heights a less daunting task and will give you the assurance of knowing that you've taken the right steps in finding your new care provider.
About the Author
Dr. Sheryl Tandon earned her dental degree from the University of Iowa College of Dentistry and has been putting smiles on her patients' faces for nearly a decade. A member of the American Dental Association, she treats patients of all ages and helps them feel comfortable about the process before anything is done. Dr. Tandon practices at Southridge Dental and can be reached for more information through her website.
Comments Off on What to Look for in Your Family Dentist in Inver Grove Heights
No Comments
No comments yet.
RSS feed for comments on this post.
Sorry, the comment form is closed at this time.