August 14, 2018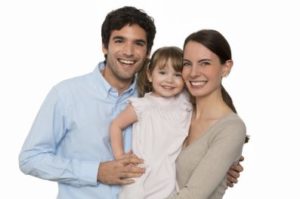 Southridge Dental is officially one year old! We've made a lot of changes during that time so that your visits to a dentist in Inver Grove Heights will be more comfortable and efficient than ever. We've also been incredibly thankful for the great relationships we've built with our patients and the community. So, whether you're a new patient or you've been with us for quite some time, keep reading to learn about the new services and technology we offer that will take your smile to the next level!
Boost Teeth Whitening
This convenient, in-office whitening procedure usually takes about an hour and a half and provides up to 10 shades' difference in just one appointment. That makes it perfect for patients who want dramatic results, as quickly as possible.
How does it work? First, barriers will be used to protect the soft tissues such as the lips, gums and cheeks. Then a professional-strength whitening gel will be applied to your teeth in four, 15-minute increments, along with a special light that accelerates your results. Your progress and comfort will be closely monitored throughout your visit.
Finally, you'll be given instructions for the best way to maintain your results – and you'll leave with a bright new smile!
Solea Laser
Our patients love the Solea Laser because it allows us to perform many procedures without needles, scalpels or stitches. That means that you get great results – with significantly less pain and downtime than ever before.
In fact, it's so comfortable that many patients don't require any anesthesia, which is ideal for anyone with a fear of needles.
In addition, using the Solea laser produces very little heat, light or sound, which is great for patients who are bothered by the sound or sensation of a drill.
Here are just some of the procedures this laser can be used for:
Removing tooth decay to prepare a tooth for a filling
Gum disease therapy
Canker sores, cold sores and hematomas
Gum reshaping
Crown lengthening
Invisalign
We're so excited to offer Invisalign, an excellent alternative to braces that offers multiple advantages:
The most obvious benefit is that Invisalign is clear, so no one will know you're in treatment.
The clear aligner trays are removable, so you don't have to give up any of your favorite foods. It will also be much easier to brush and floss!
The average treatment time is only 12 months, compared to an average of 24 months for braces.
You'll also be glad to know that most patients are a candidate for Invisalign. It's perfect for overbites, underbites, crossbites, gaps and crowding.
A New Look
In addition to new services and technology, you'll see that the practice has gotten a bit of a "facelift" as well, in the form of a new sign and website! Our goal is to make it easier and more convenient than ever to reach us for all your dental needs.
Stronger Relationships
Our proudest accomplishment over the last year has been the time we've had to get to know our patients and create stronger ties with our community. We want to create long-lasting relationships built on trust, and every decision we make is motivated by that goal!
About the Author
Dr. Sheryl Tandon is a general, restorative and cosmetic dentist in Inver Grove Heights who is passionate about providing outstanding, comprehensive dental care to her community. She's invested in her practice and expanded her services because she knows it means a better experience for her patients. If you have any questions, she can be reached via her website or at (651) 451-1884.
Comments Off on Learn About the New Services Your Dentist in Inver Grove Heights Offers!
No Comments
No comments yet.
RSS feed for comments on this post.
Sorry, the comment form is closed at this time.