September 6, 2018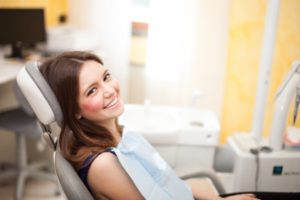 Researchers and developers are doing everything they can to make dentistry work better and more efficiently every day. Whether it's through improved technologies, techniques or materials, there's something everyone can benefit from. When it comes to laser dentistry, there's no exception.
It's understandable for people to have reservations about a technology they've never experienced before, especially when it's related to a sensitive area like their mouth. When administered by an experienced professional, you'll be surprised at just how effective laser dentistry in Inver Grove Heights can be!
What is Laser Dentistry?
Simply put, laser dentistry is the practice of using highly focused light beams to alter or remove tissue or other organic material more effectively and precisely than traditional dental tools. Technically, laser dentistry has been around since the mid-1990s, but now more dental practices are incorporating it into their practice to offer patients a more comfortable dental care experience.
Laser dental tools come in two forms: soft tissue and hard tissue. Both versions offer their own unique uses. As the names imply, soft tissue lasers are more ideal for softer areas of the mouth, such as the gums or tongue. Hard tissue lasers are better suited for adjusting teeth and bone.
What Treatments Can Laser Dentistry Perform?
The next time you visit the dentist, it's worth asking them about laser dentistry and the treatments that can benefit from it. Let's start by breaking down the most common treatments soft and hard tissues utilize.
Soft tissue lasers are ideal for:
Clearing away bacteria along the gum line
Painlessly removing infected tissue
Performing frenectomies on infants (removal of the small fold of tissue connecting the lip and gums)
Removing canker sores, cold sores or hematomas
Gum recontouring procedures to reduce gummy smiles
Alternatively, hard tissue lasers are ideal for:
Removing tooth decay
Preparing teeth for restorations (such as dental crowns, bridges or veneers)
Removing bone for crown lengthening (which is done when cavities extend below the bone)
What are the Benefits?
Overall, laser dentistry is meant to replace many of the tools and provide a more comfortable experience for patients. You would think that lasers would cause more heat than traditional tools, but in reality they give off less heat because there is less friction in comparison to metal dental tools. This results in a pain-free experience for adults and kids alike. It also means little to no anesthesia is needed to perform treatments and sutures are often unnecessary.
Furthermore, laser dentistry allows the dentist to retain more natural tooth, which she'll always try to do when possible. Thanks to laser dentistry's precision, the healing time is typically shorter and infections are less likely. This is because the laser acts as an instant sanitizer on the area being worked on.
In conclusion, laser dentistry offers all the same functions that traditional tools offer but with greater precision, zero drilling, zero vibrations and a pain-free experience. Schedule an appointment today to experience it yourself!
About the Author
Dr. Sheryl Tandon earned her DDS degree from the University of Iowa College of Dentistry. One of her favorite aspects of working at the practice, other than her exceptional team members and fantastic patients, is the ability to utilize the most state-of-the-art dental technology out there. To learn more about her practice, you can contact her through her website.
Comments Off on Learn How Laser Dentistry in Inver Grove Heights Can Help You!
No Comments
No comments yet.
RSS feed for comments on this post.
Sorry, the comment form is closed at this time.